Quarterly Style Club
A fabulous service offered by the stylists at Coquette Style. We ship a beautifully packaged box of items, specifically picked for you based on your preferences, to your home in the first week of March, June, August and November. This box contains current trends to update your wardrobe. We scour the stores, and we work with local artisans to provide you with items that will complete your wardrobe and update your style for the season. We also tell you how to wear your new items. No two boxes are alike!

Fill out our questionnaire listed below to sign up and start receiving your packages. We offer a yearly plan and a quarterly plan - the yearly plan provides a savings of $50. Please note you'll complete two things on this page - the form with your preferences and then the Paypal Payment for the plan of your choice. If you would prefer to pay by check, please send your check to Coquette Style, PO Box 3605, Los Altos, CA 94024 one week prior to the first shipment date. Payment is required before shipment.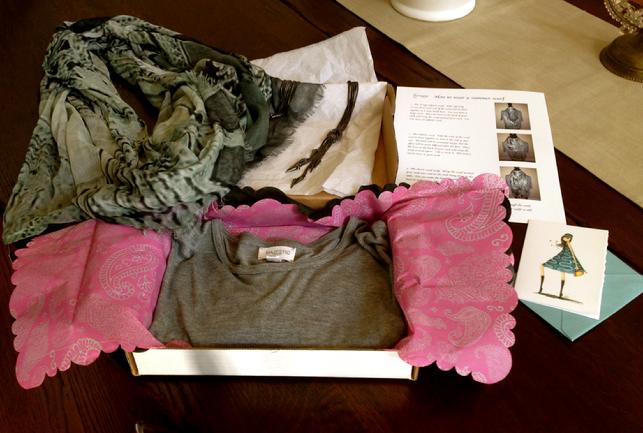 Spring 2013 Quarterly Style Package